Lake Pointe Dental Group – Dr. Shannon Maddox | The Not-So-Glamorous Side of Practice Transition
You have purchased a practice. You are ready to begin your career in dentistry and your lofty hopes are mixed with the lurking concerns of debt, doubt, and overall risk. But, this is the dream! And you are ready for liftoff.
What happens when the transition doesn't go exactly how you intended? What if the obstacles in your way mount up faster than you can overcome them—before you even have a chance to try to be successful? This is when practice transition gets tough.
The good news is, with a lot of tenacity and even more hard work on systems in your practice and patient communication, you can overcome successfully. As a matter of fact,  Dr. Shannon Maddox in Oklahoma City has a story that follows this narrative.
Dr. Maddox's Story
The practice was purchased knowing it wasn't perfect, but had incredible potential. Once into the practice, it became clear that there were large, underlying problems with the practice. The selling doctor had not told his team the practice was for sale until he had already sold it and the active patient base was falsely presented—even after thorough vetting. In addition, the patient base was apathetic, and the practice partnered with a high number of insurance plans resulting in low margins and management headaches. As for the infrastructure and tools, the situation wasn't much better. The office was cluttered and dirty, software platforms were out-of-date, dental technology was outdated, and that was just the beginning.
Dr. Maddox partnered with Jameson, and our team started by building a relationship with her and her team who were reeling from the many unearthed problems. We took a look at the practice financials and worked with the dental team to edit dental plans that weren't serving the practice or patients well. We worked  hand-in-hand with the team for two years, developing and implementing grassroots marketing, executing major practice updates, remodeling and cleaning up, and training the team and finding the right people to be "on the bus."
In the first year, the practice experienced a 15% increase in production. That was followed by an increase of over $62,000  in collections in the first three quarters of the subsequent year.
Additionally, these increases happened through the pregnancy and maternity leave of Dr. Maddox for her first child born in June of the second year.
Consistency, persistence, a great team, communication, and systems have turned this struggling practice around.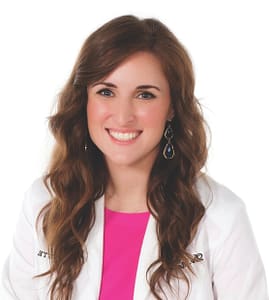 "Implementation of Jameson Management dental systems have been vital to managing my roles of team leader and dentist," said Dr. Maddox. "If the ideals with which I treat patients are reflected in all aspects of the practice, it offers me a great deal of freedom. Knowing that each patient is receiving the highest quality service allows me the opportunity to focus on providing the best possible dentistry." Dr. Shannon Maddox